Zachary Cahill: USSA Love Chapel
5/21/2017- 6/25/2017

Opening reception: Sunday, May 21st, 6-8pm

Zachary Cahill's first solo exhibition in New York, USSA Love Chapel, is an outpost of the "Assembly," the state-church of his ongoing nation-state project the USSA. First formulated many years ago in Chicago, the USSA has taken the form of an Orphanage, followed by a Gift Shop, and a Wellness Center. The USSA Assembly is at once a crass and an ardent articulation of a value system, artwork and thought process. Looking at forms of religion, language and art history, the USSA Assembly mimics these structures to provide both a critique and an alternative perspective on the connection between artwork and viewer.

Life without consanguinity…...The Assembly is a kind of loving abstraction. You can't catch it or grasp it. It doesn't have substance. It isn't blood.

-excerpt from the FIRST EPISTLE TO THE ASSEMBLY ON ABSTRACT LOVE

Mystery is mystery for its own sake. The joy of the journey and that journey itself is a type of knowledge. Knowing then, is not a fixed point but a flowing with and together. Flowing along the surface of a letter. The pulse of the alphabet and the aura of letters in various configurations is a mystery—THE MYSTERY. A labyrinth beyond the sky. Four letters. Saints. Gods. Four Seasons, Four Horsemen. One God. One letter. Four in one. An alphabet.

-excerpt from the FOURTH EPISTLE TO THE ASSEMBLY: MEDIATION ON THE COSMIC NATURE OF THE ALPHABET

What if all your relations ended at once?
What if things that kept you tied to the world came loose?
What if love became abstract?
How would you give that a form, a shape?
Could you make something out of nothing? If the nothing kept rushing in…
You could scoff at the prospect of being taken seriously.
You could say you don't care what people think.
What if it was Alzheimer's?
What if you realized it wasn't a matter of where you put your toothbrush but knowing what a toothbrush was, being able to hold it and find your mouth on your face?

-excerpt from the FIFTH EPISTLE TO THE ASSEMBLY: THE SIGNIFICANCE OF AN ERASED DE KOONING

This exhibition is dedicated to Jack Kirby.

Zachary Cahill is a Chicago-based interdisciplinary artist. Since 2009, Cahill has been working on a long-term exhibition-based project "USSA" which explores concepts of nation building. His artwork has been featured in solos shows at various institutions, including the KW Institute for Contemporary Art in Berlin, Threewalls (Chicago), and the Museum of Contemporary Art Chicago. His work has been included in group exhibitions including: the 8th Berlin Biennale for Contemporary Art (2014), The Works, Contemporary Art Brussels (2015), and "Broken Flag" Iceberg Projects, Chicago (2016), among others. A widely published author, Cahill's writing has appeared in Afterall, Artforum, The Exhibitionist, Frieze, and Mousse.

Press:

Zachary Cahill in conversation with Jan Verwoert at Regina Rex Gallery
ARTFORUM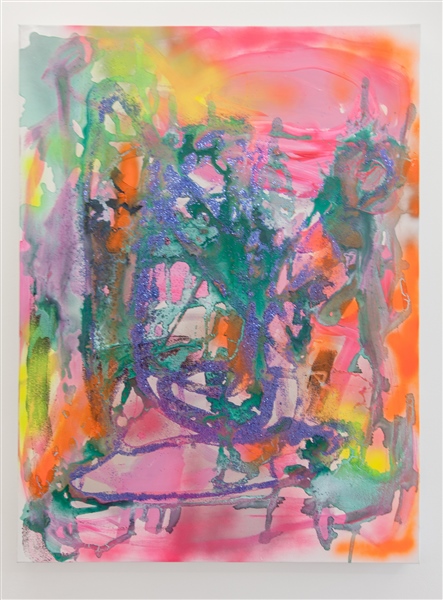 Angel 2017
Acrylic, spray paint and glitter on canvas
40 x 20 inches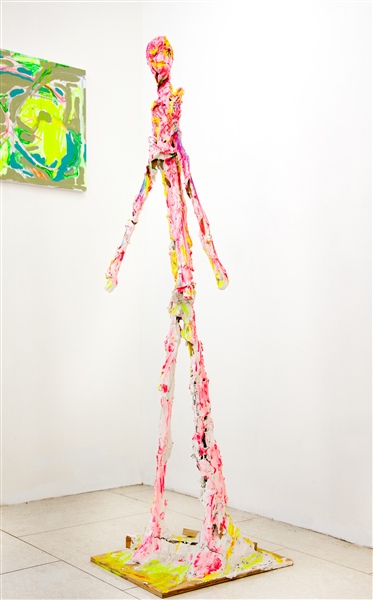 USSA Saints, 2015
Plaster, wood and paint
64 x 14 x 18 inches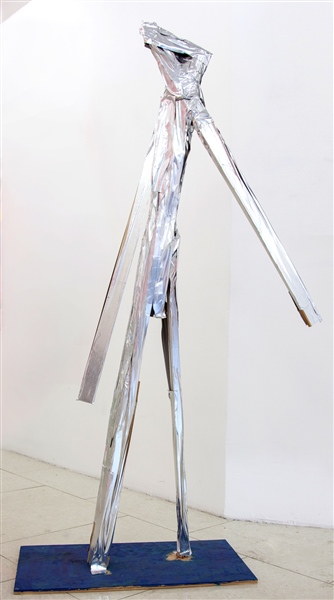 USSA Saints, 2015
Duct tape and wood
63 x 14 x 27 inches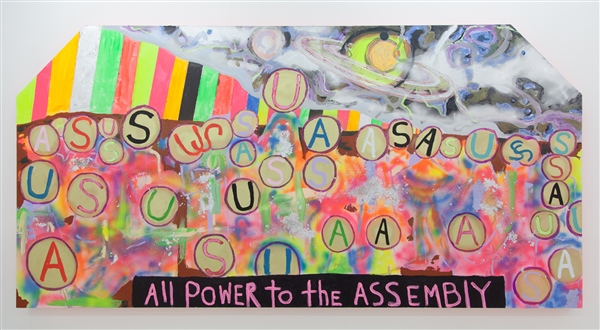 All Power, 2016
Acrylic, spray paint and silver on canvas
54 x 108 inches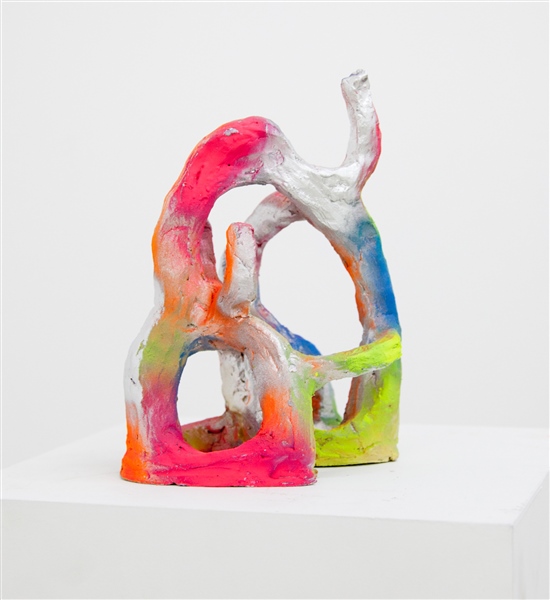 USSA Model for a Chapel, 2016
Clay and paint
10 x 8 x 8 inches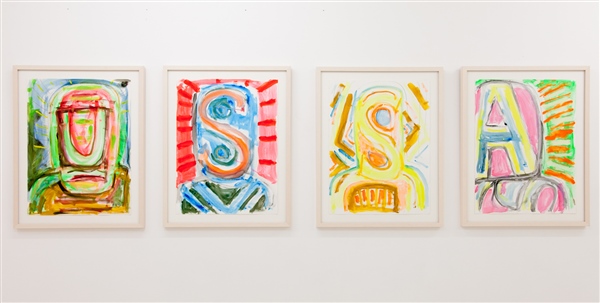 U/ S/ S/ A/ Head of Saint 2015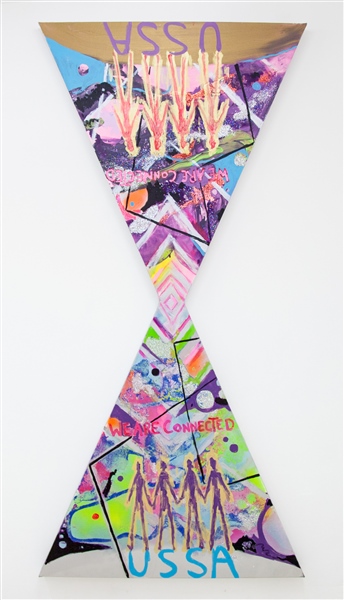 Heaven and Earth, 2016
Acrylic and glitter on canvas
88 x 42 inches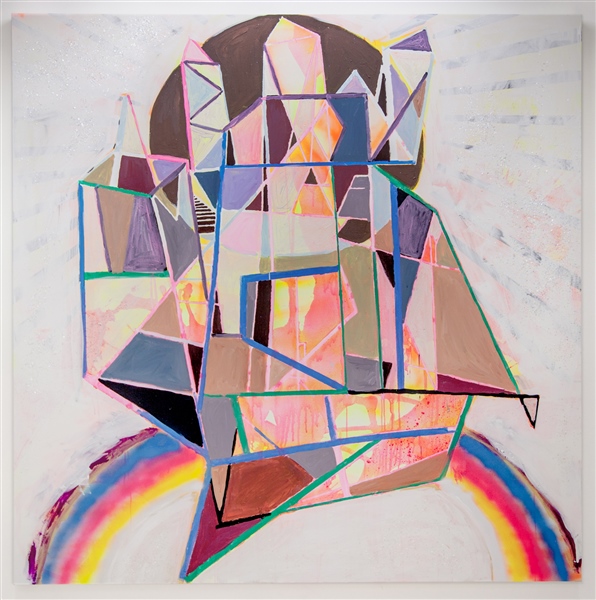 USSA Cathedral of Lost Souls, 2017
Acrylic and glitter on canvas
72 x 72 inches,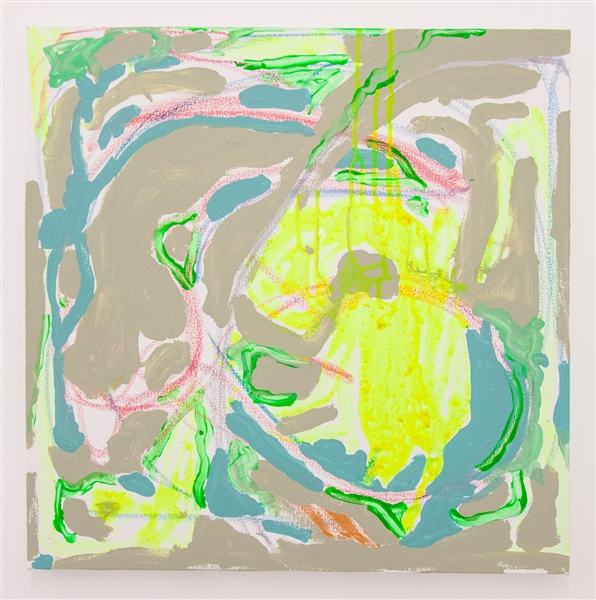 Green Heaven, 2016
Acrylic and crayon on canvas
20 x 20 inches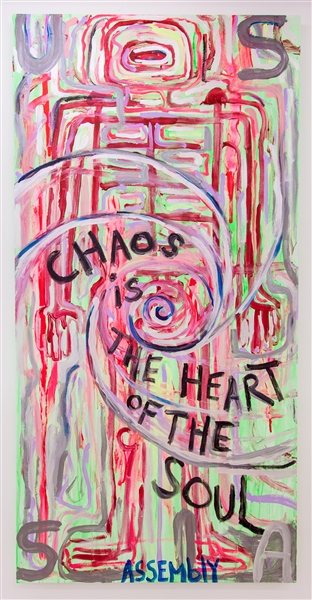 Chaos is the Heart of the Soul (USSA Saints), 2016
Acrylic, glitter, spray paint on canvas
84 x 43 inches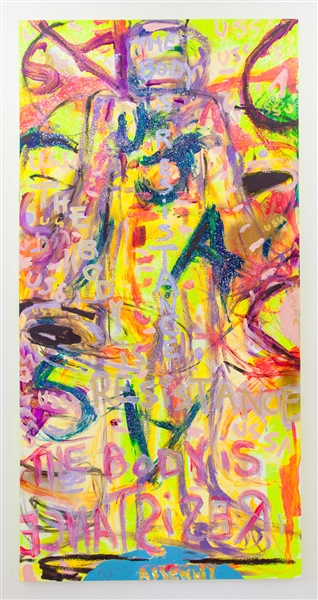 The Body is Resistance (USSA Saints), 2016
Acrylic, glitter, spray paint on canvas
84 x 43 inches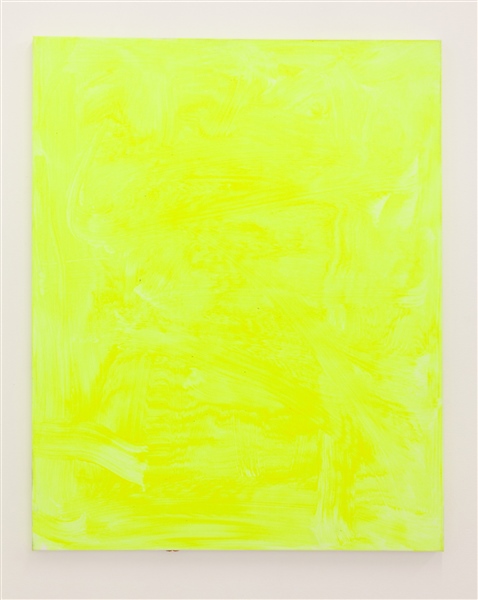 Portrait of God, 2015
Acrylic on canvas
40 x 24 inches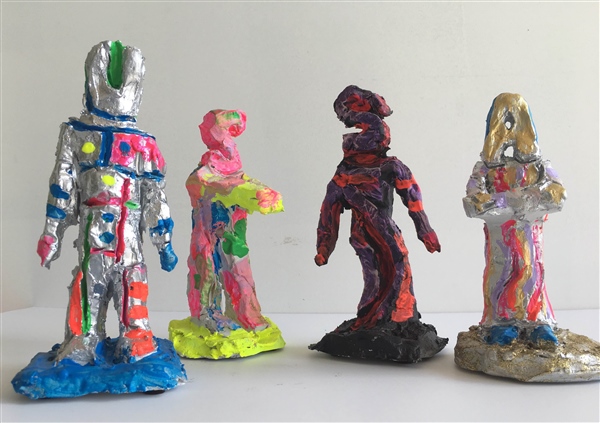 USSA Idol, 2016
Clay and paint,
8 x 3 x 3 inches, 4 pieces