Corey Escoto: Deep Trouble
9/9/2015- 10/18/2015

Opening reception:
Wednesday, September 9th, 6-8pm

Photography is the protagonist, the villain, the plot, and the object. Amidst the insatiable craving for instantaneity, Corey Escoto continues to construct paradoxical images crafted from a meticulously layered process using obsolescent instant-film materials. In this new series, Escoto exposes 8x10 "polaroids" multiple times with the use of stencils that cover different areas of the film, revealing a phrase or image derived from a Hollywood film cliche or stereotypical movie character. Texts such as "HIGH SPEED CHASE" and "ALPHA MALE" are tropes that both stand-in for a movie or type and reinforce the metonymy of the photograph itself. Pointing to Hollywood's crafting of illusion and the language that epitomizes it, Escoto interrogates the veracity of any image, and speaks directly to a political media machine that favors the sound-bite over truth. From the arcane pink and silver encasement and the luscious sepia tones to the bewildering sense of space and time, Escoto manages to create works that expose the humor, misunderstandings and complexity in the construction of meaning.

Corey Escoto has shown nationally and internationally, with solo exhibitions at Halsey Mckay, East Hampton, NY; Taymour Grahne, New York, NY; the Carnegie Museum of Art, Pittsburgh, PA; the Contemporary Art Museum St. Louis; and Regina Rex. His work has been included in exhibitions at Smack Mellon, Brooklyn; The ArtHouse at Jones Center, Austin; and international venues including ACC Galerie, Weimar, Germany; Seven Days Brunch, Basel; FRAC Nord-Pas De Calais, Dunkerque, France. He is a recipient of the Gateway Foundation Grant, the Kala Art Institute Residency Program and Fellowship Award, and an Aperture Portfolio Prize finalist. Corey received a BFA from Texas Tech University (2004) and an MFA from Washington University in St. Louis (2007). He was born in Amarillo, Texas and currently splits his time between Pittsburgh and New York.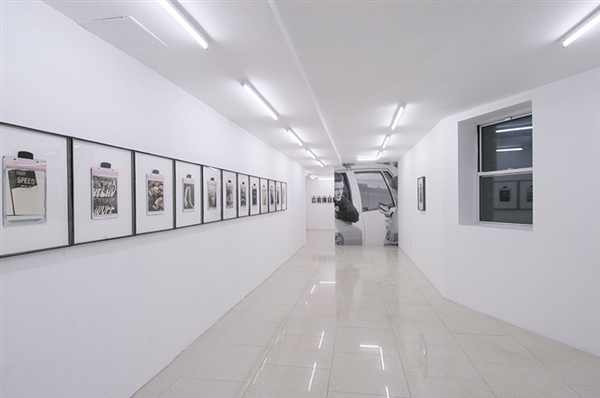 Installation view of Corey Escoto: Deep Trouble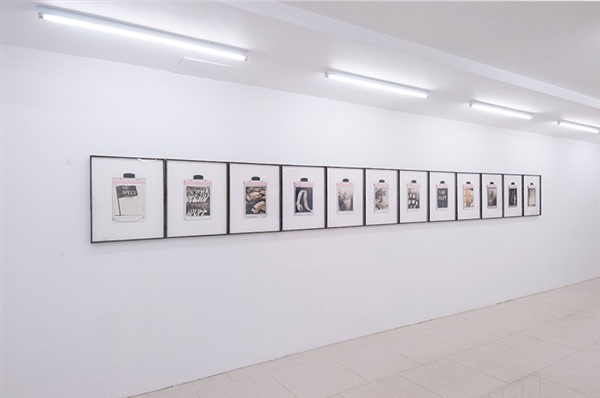 Installation view of Corey Escoto: Deep Trouble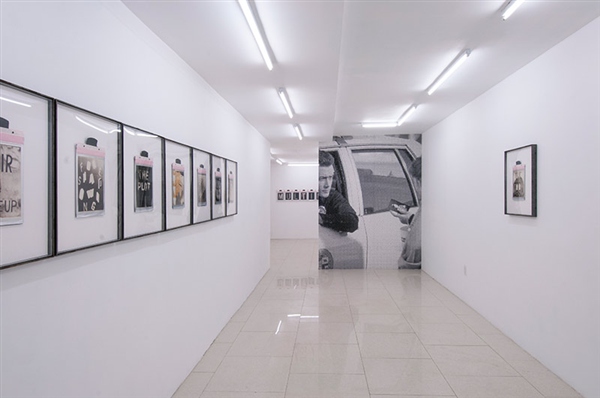 Installation view of Corey Escoto: Deep Trouble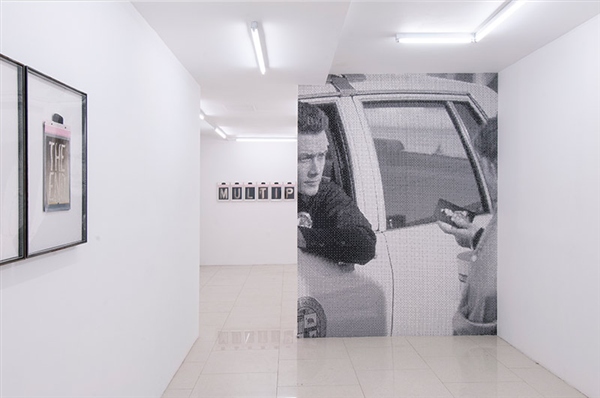 Installation view of Corey Escoto: Deep Trouble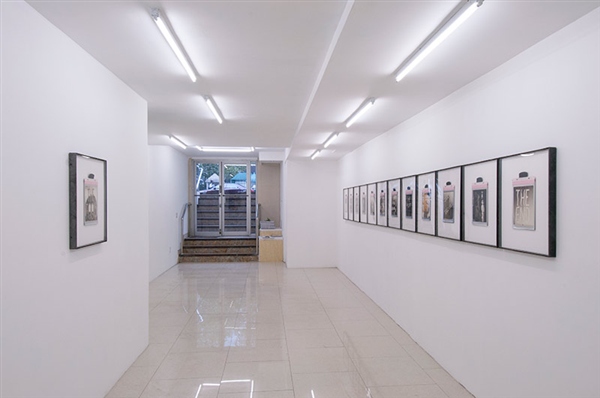 Installation view of Corey Escoto: Deep Trouble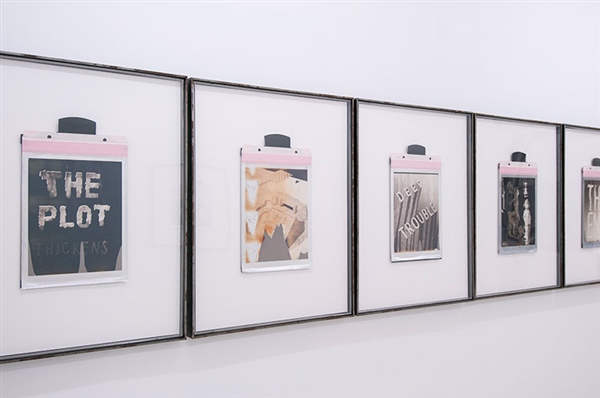 Installation view of Corey Escoto: Deep Trouble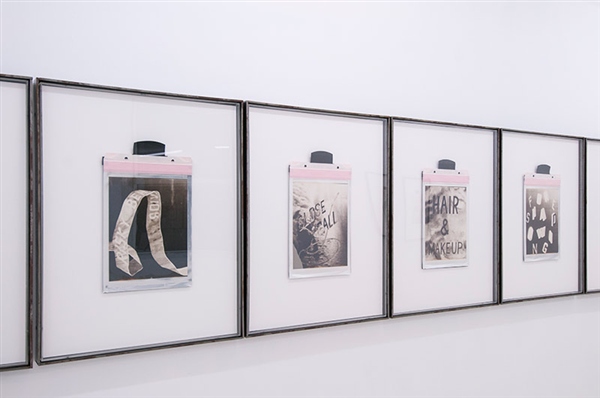 Installation view of Corey Escoto: Deep Trouble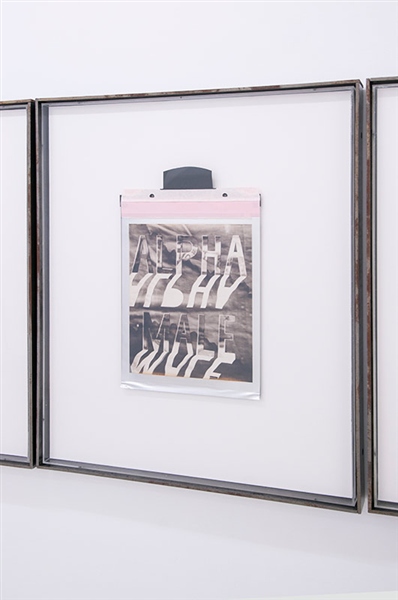 Corey Escoto, Alpha Male, 2015, Impossible silver shade instant film,
8 x 10 inches (Polaroid); 19.25 x 24.5 inches (framed)



Installation view of Corey Escoto: Deep Trouble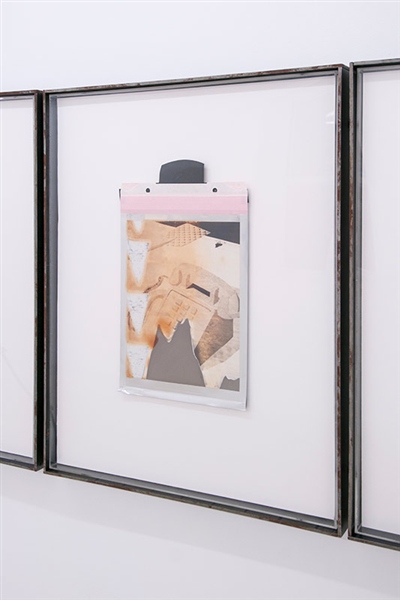 Corey Escoto, Long Distance Call, 2015, Impossible silver shade instant film,
8 x 10 inches (Polaroid); 19.25 x 24.5 inches (framed)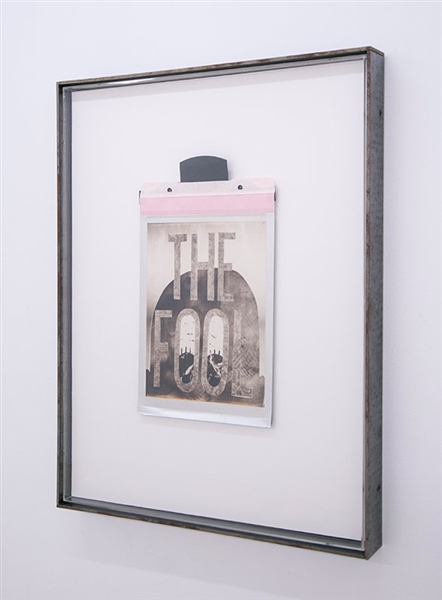 Corey Escoto, The Fool, 2015, Impossible silver shade instant film,
8 x 10 inches (Polaroid); 19.25 x 24.5 inches (framed)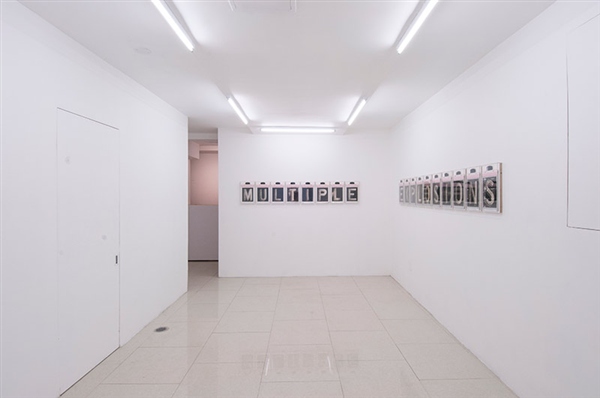 Corey Escoto, Multiple Explosions, 2015, Impossible silver shade instant film (18 parts),
8 x 10 inches each (Polaroid); 9.5 x 15.25 inches (framed)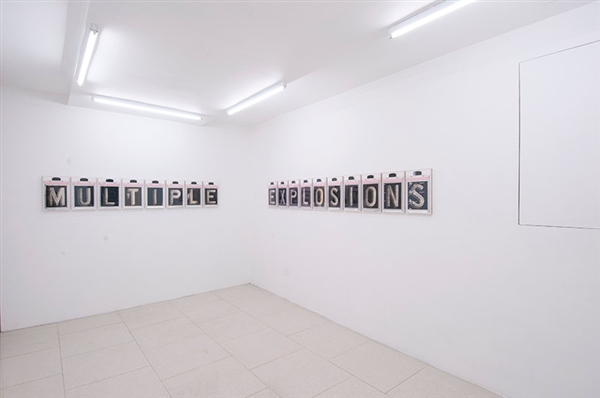 Corey Escoto, Multiple Explosions, 2015, Impossible silver shade instant film (18 parts),
8 x 10 inches each (Polaroid); 9.5 x 15.25 inches (framed)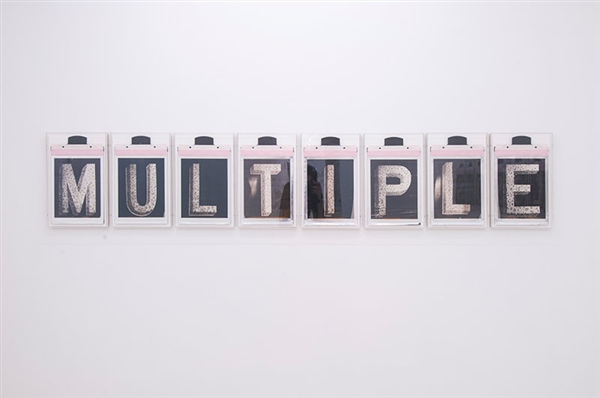 Corey Escoto, Detail of Multiple Explosions, 2015, Impossible silver shade instant film (18 parts),
8 x 10 inches each (Polaroid); 9.5 x 15.25 inches (framed)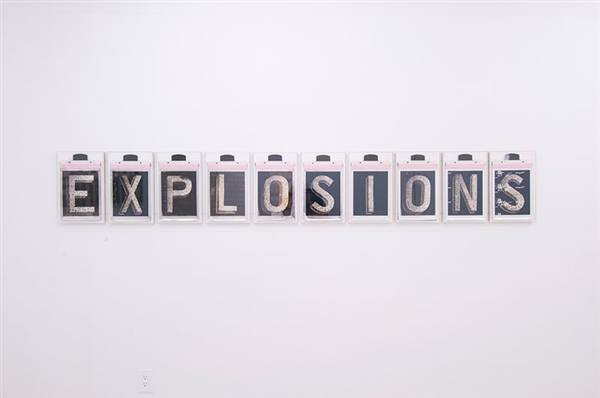 Corey Escoto, Detail of Multiple Explosions, 2015, Impossible silver shade instant film (18 parts),
8 x 10 inches each (Polaroid); 9.5 x 15.25 inches (framed)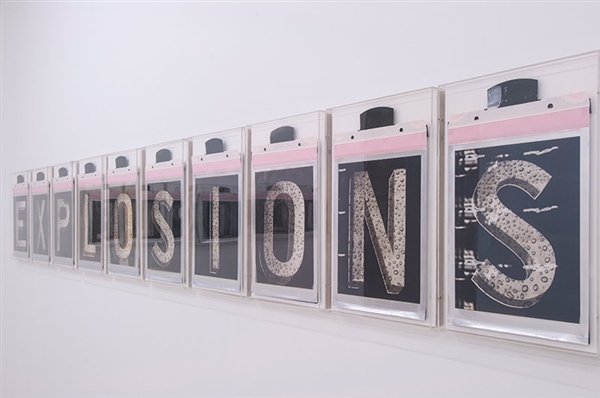 Corey Escoto, Detial of Multiple Explosions, 2015, Impossible silver shade instant film (18 parts),
8 x 10 inches each (Polaroid); 9.5 x 15.25 inches (framed)