Hannah Barrett: Rustics
11/9/2014- 12/21/2014

Regina Rex is very pleased to present a solo show of new paintings by Hannah Barrett. Rustics, a suite of four large scale paintings, sets androgynous and hermaphroditic figures in shallow and decoratively patterned landscapes. The title Rustics conjures images of English landscapes from late 18th Century and early 19th Century paintings, but Barrett is more interested in invented color and spatial relationships than naturalism. Her figures, bedecked in resplendent if idiosyncratic attire, unabashedly seek pleasure and leisure in pastoral settings. In turns ironic and ridiculous, her abstracted and stylized subjects are engaged in image construction and self-display, sporting fur chaps, breeches, dirndl dress, and frock coats, analogizing the construction of painting space with contemporary gender expressions. Barrett's use of detail arrests the viewer's attention, while her humor provokes questions and laughter.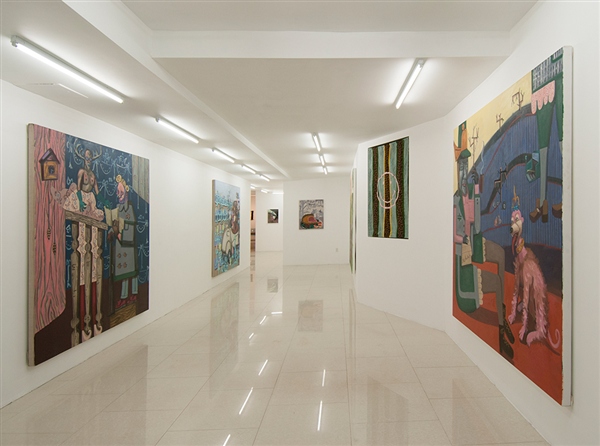 Installation view of Hannah Barrett: Rustics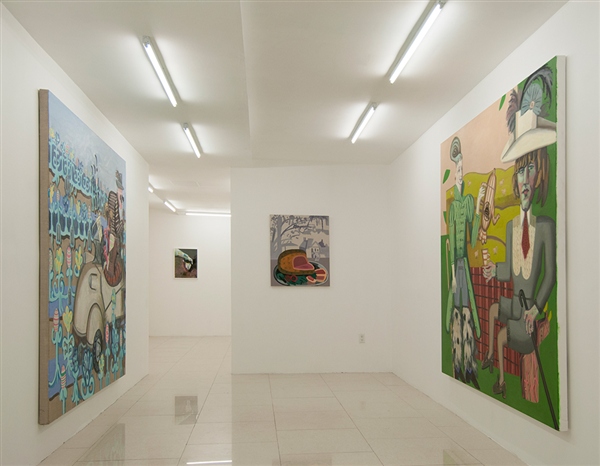 Installation view of Hannah Barrett: Rustics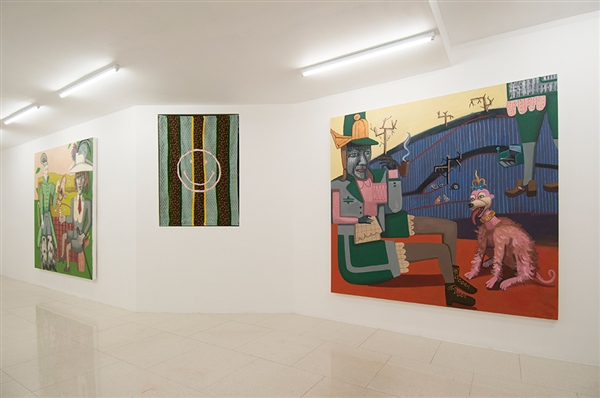 Installation view of Hannah Barrett: Rustics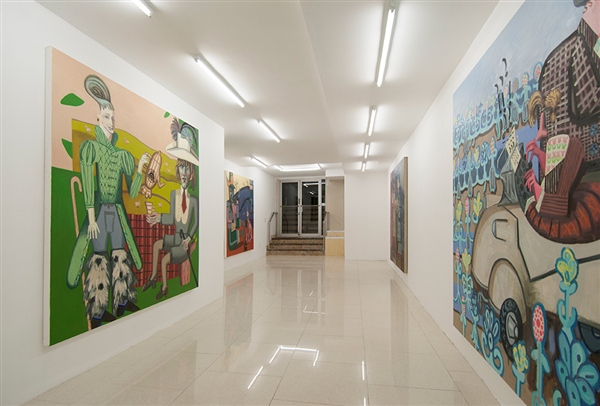 Installation view of Hannah Barrett: Rustics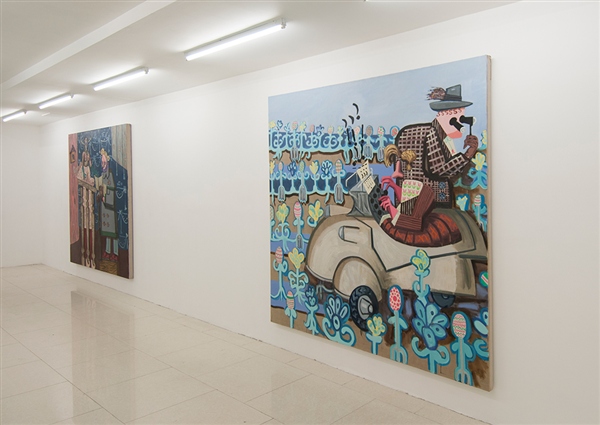 Installation view of Hannah Barrett: Rustics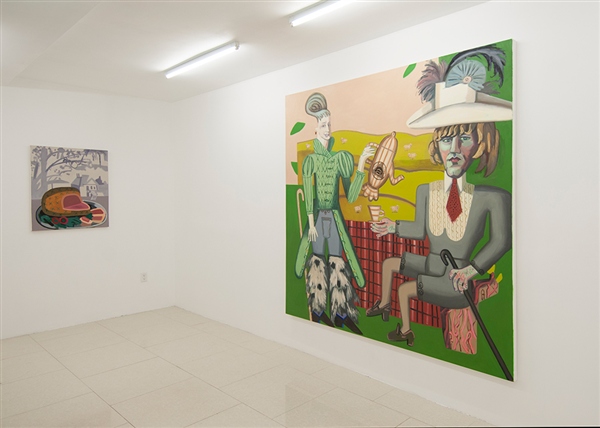 Installation view of Hannah Barrett: Rustics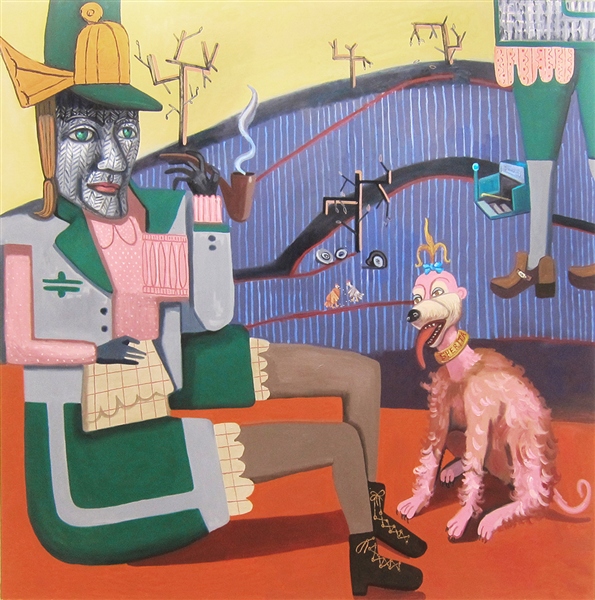 Hannah Barrett, Fall Hunters, 2014 , Oil and Acrylic on Canvas, 78 x 78 inches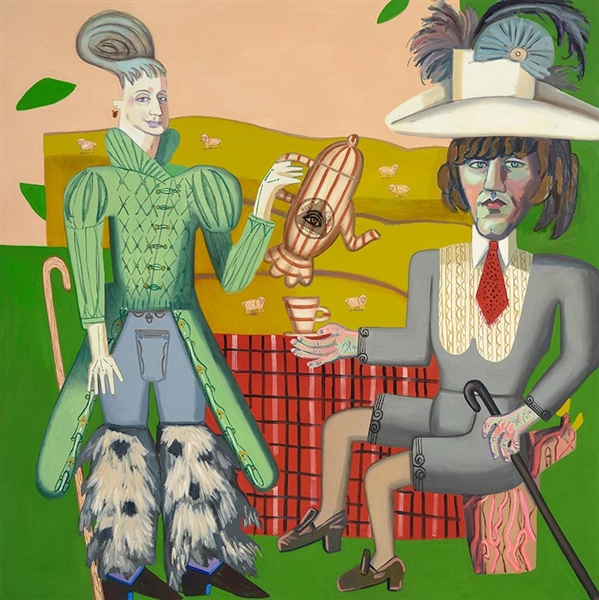 Hannah Barrett, Summer Shepherds, 2013 , Oil and Acrylic on Canvas, 78 x 78 inches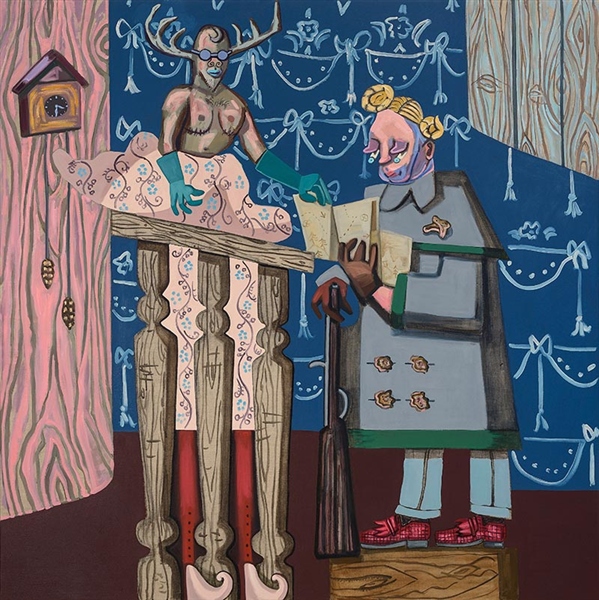 Hannah Barrett, Winter Hunting Lodge, 2014 , Oil and Acrylic on Canvas, 78 x 78 inches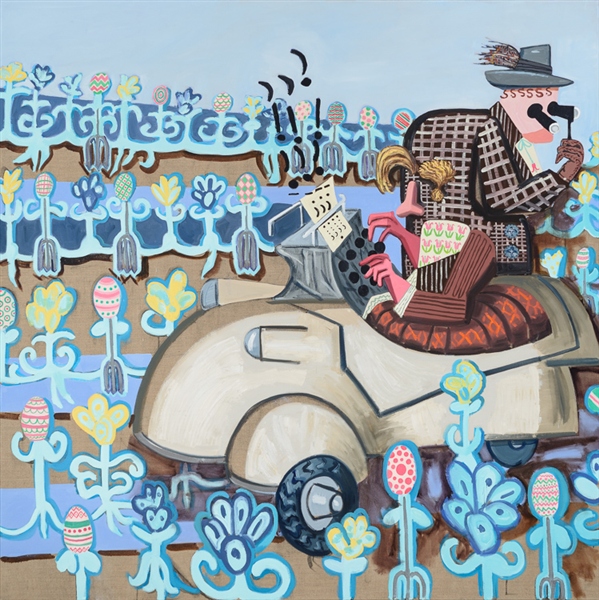 Hannah Barrett, Spring Weekenders, 2014 , Oil and Acrylic on Canvas, 78 x 78 inches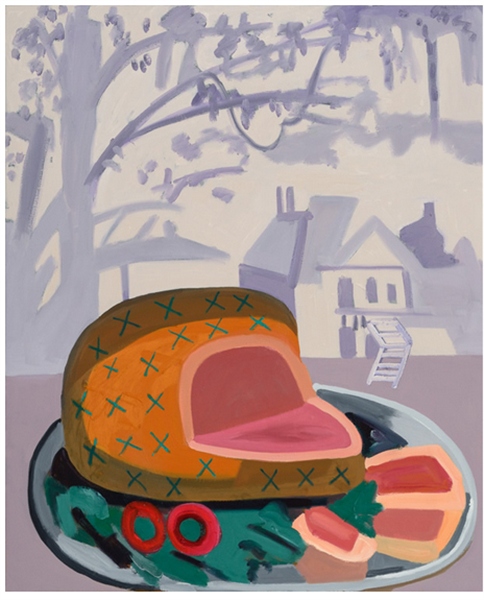 Hannah Barrett, Sinister Ham, 2013 , Oil and Acrylic on Canvas, 28 x 34 inches