FAR FROM NOW at BUNKER259
7/15/2014- 8/24/2014

Opening Reception: Tuesday, July 15th, 7-10PM

John Almanza
Carla Edwards
Corey Escoto
Nancy Haynes
Charles Hobbs
Joe Mama-Nitzberg
John J. O'Connor
Suara Welitoff

Bunker259
259 Banker Street
Brooklyn, NY 11222
www.bunker259.org

Hours: Tuesdays 7-11PM and Sundays 2-6PM or by appointment


Far From Now
Nationalisms have evaporated, cocoa is free, the heat is off. No more waiting. Bring a friend.
The last time we ran into each other you were wearing yellow, but now we are both wearing red.
If a trade is purely linguistic then breakfast is the only meal that is by the books and the rest of the day is up for grabs.
Hold down the reset button for fifteen seconds and exhale.
Shout. Nouns are obsolete.
We live in a basket.
There are a dozen days out of the year that matter. Dedicate the remainder of the year to absorption.
We're all siblings in the dunk tank, so don't come to the potluck empty-handed.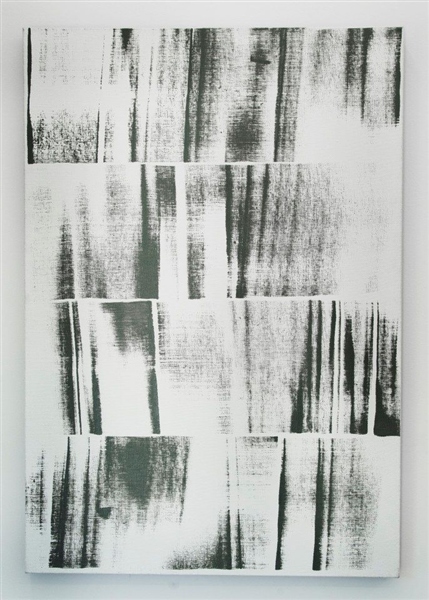 Nancy Haynes
Untitled Poem (From The Empty Narrative Series)
1995
oil on canvas
30 x 44 inches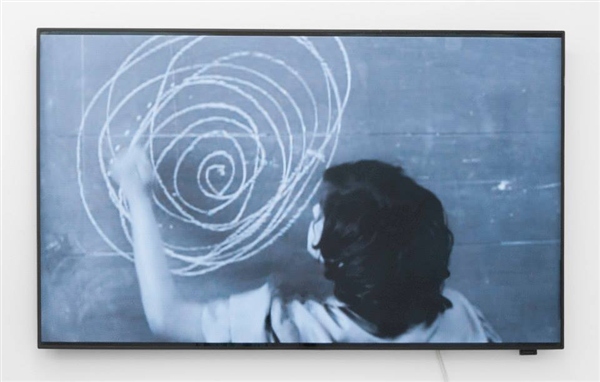 Suara Welitoff
Untitled (Spiral)
2013
continuous looping digital video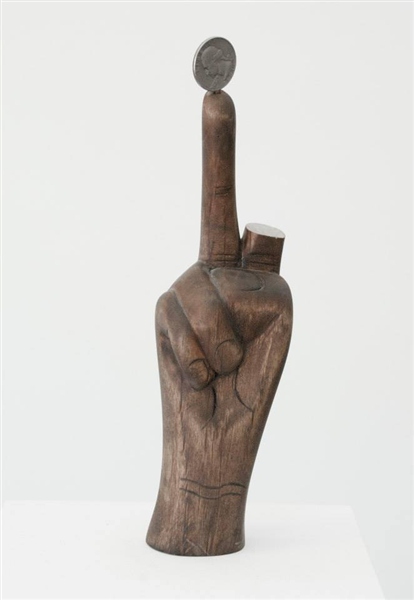 Charlie Hobbs
Spinning Coin
2012
Re-carved 1970's wood peace hand sculpture, US quarter dollar coin, electronics, motor
10 x 3 x3.5 inches



Corey Escoto
We Are The World - 1985
2014
Fuji color instant film print
4 x 5 inches
12.5 x 15.5 inches (framed)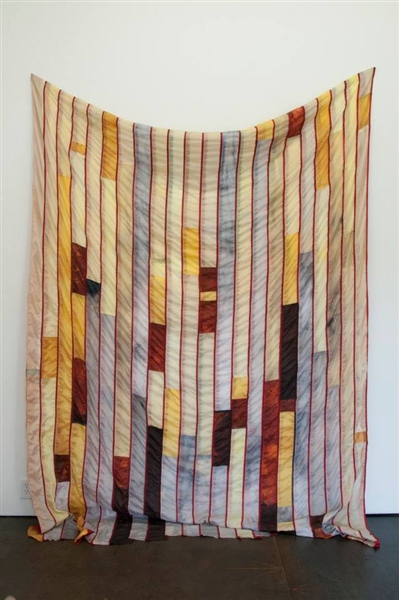 Carla Edwards
Untitled
2014
American flags, nylon dye,
78 x120 inches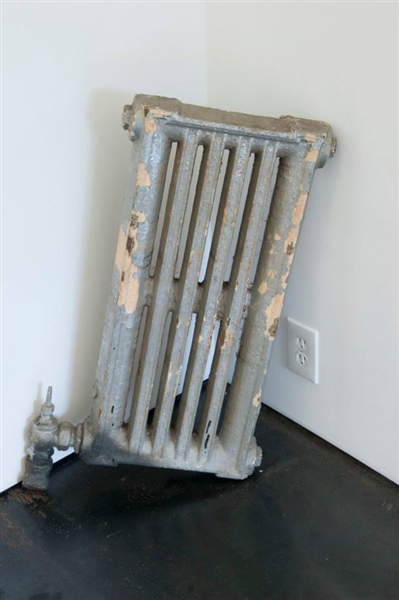 John Almanza
Drella New York
2014
radiator
32 x 18 x 3 inches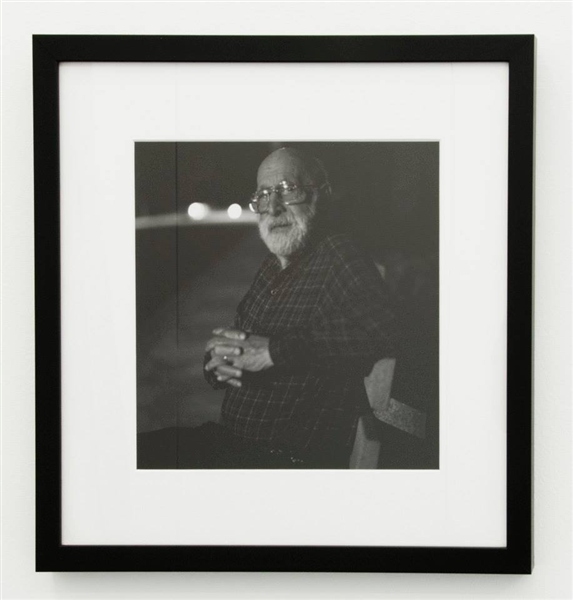 Joe Mama-Nitzberg
Bob Nitzberg on a Bench
2011
Ultrachrome Print
10 x10 inches; 16 x16 inches (framed)
edition 1/5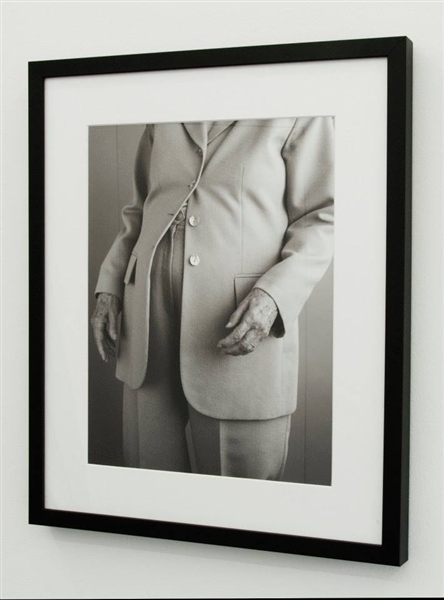 Joe Mama-Nitzberg
May Nitzberg in a Polyester Suit
2011
Ultrachrome Print
12 x15 inches; 18 x21 inches (framed)
edition 1/5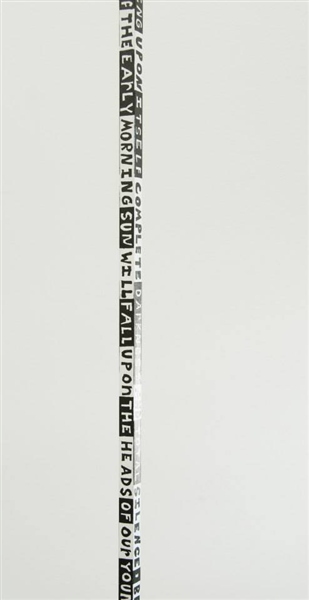 John O'Connor
Untitled (Rod)
2011
acrylic on aluminum
72 x ˝ x ˝ inches