John Almanza and Dave Hardy
3/2/2012- 4/15/2012

OPENING RECEPTION:
Friday, March 2nd, 7-10pm

The paintings of John Almanza and the sculptures of Dave Hardy reflect the reckless abandon of progress, with an emphasis on looking at how materials get relegated to the side as other forces push forward. Indulging in the abundances available to them, both artists consider excess and overflow as vital to the physicality and construction of their work. Almanza's viscous oil paintings rely on a process of application and removal of paint. While the paintings are still wet, he traverses the canvas with a thin strip of plywood—simultaneously scraping away paint with the swipe of a line and adding paint that is carried across on the plywood. This forms a pattern of hard parallel lines that reveals underlying ghosted abstractions perpetually in limbo. Hardy's sculptures of found glass, foam and an assortment of other materials build tension from the interplay between hard and soft edges. Engineered to confound notions of structural integrity, these works borrow from the urgent language of provisional architecture as well as from the assertive gestures of modernist sculpture.

Press:

The 12 Best Brooklyn Art Shows of 2012
The L Magazine: Paul D'Agostino

14 Shows You've Gotta See in April
Art Fag City: Anthony Espino

Notes from Bushwick: Luhring Augustine, Big Reality, and Regina Rex
the art blog: emmy thelander

Bushwick Art Openings: Tattooed Babies and Indestructible Books
The L Magazine: Paul D'Agostino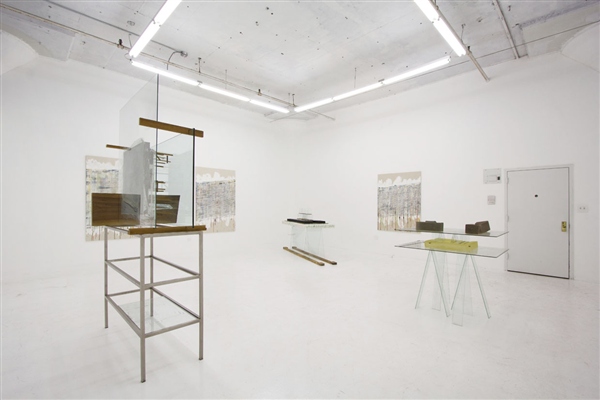 Installation view.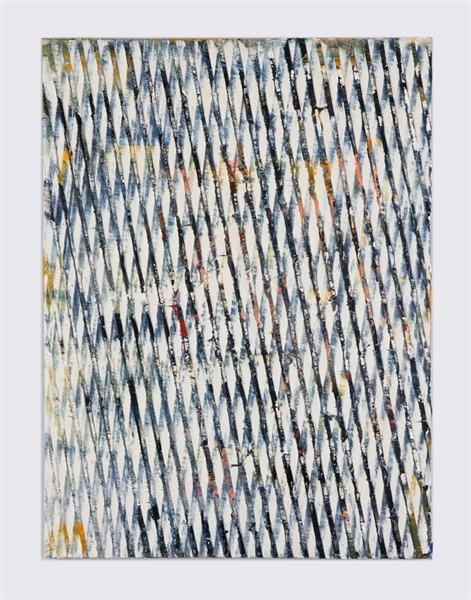 John Almanza
Untitled
2011
oil on canvas
21 x 29 inches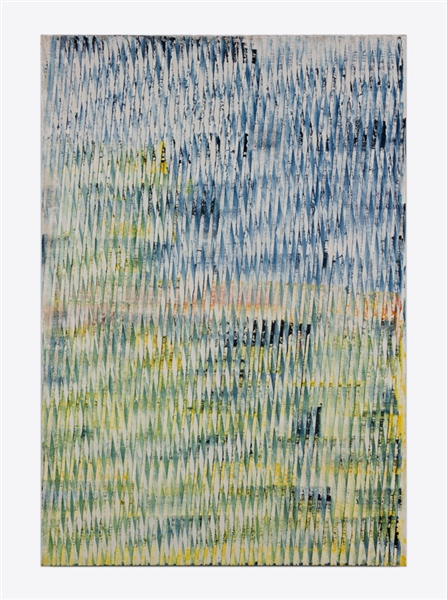 John Almanza
Until You Feel at Home
2011
oil on canvas
33 x 47 inches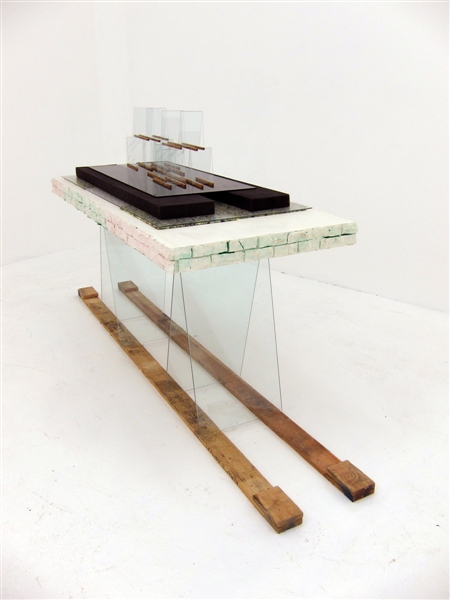 Dave Hardy
Chinook
2012
cement, clay, glass, teak, pine, foam
51 x 98 x 31 inches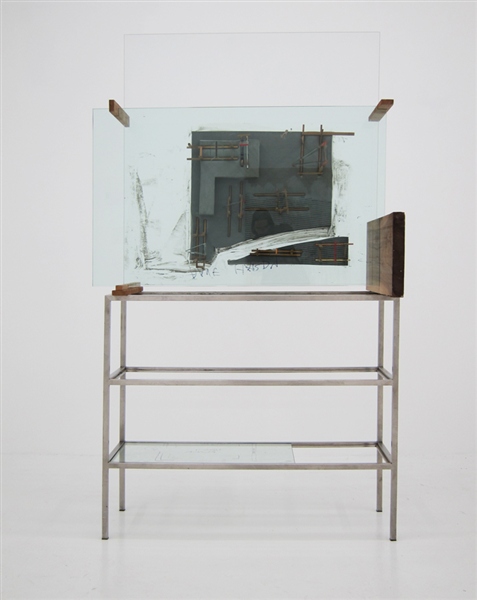 Dave Hardy
Verge D'Or
2012
glass, tape, walnut, teak, foam, cement, pen, pencils, ink, marker
93 x 52 x 39 inches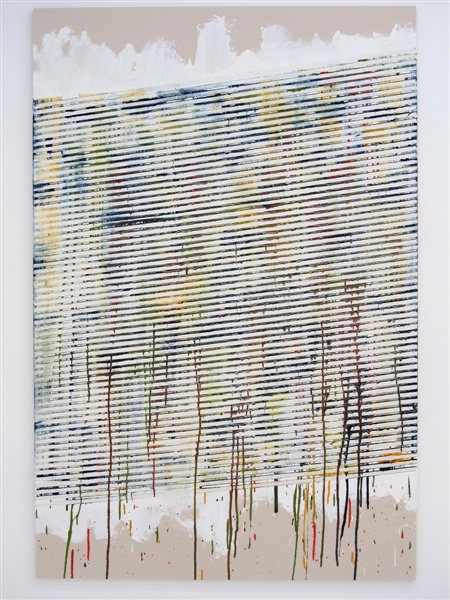 John Almanza
How Not to Read Right
2012
oil on canvas
48 x 72 inches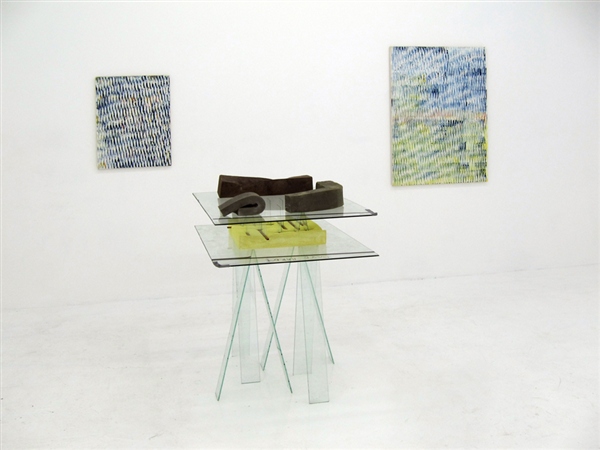 Installation view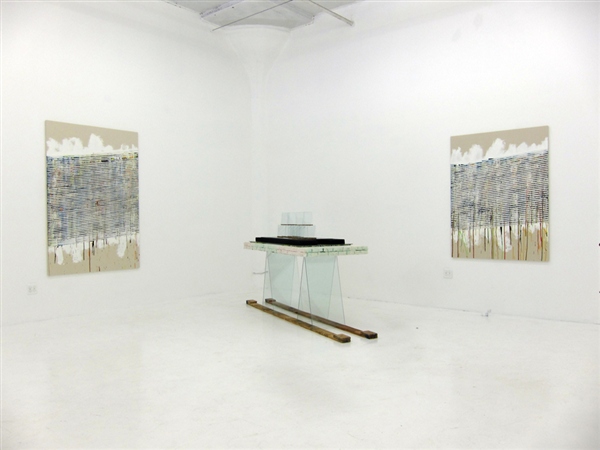 Installation view