NADA Hudson
7/30/2011- 7/31/2011

REGINA REX presents a performance by BEN VIDA and sculpture by BRIAN WONDERGEM at NADA HUDSON

NADA Hudson
July 30-31, 2011
11am-7pm

*****Ben Vida performs at 5pm on Sunday, July 31*****

Basilica Hudson
110 South Front Street
Hudson NY 12534

http://newartdealers.org/

Admission is free and open to the public.


Ben Vida is a composer, improviser and sound artist. His works include pieces for analog/digital hybrid synthesizing systems, acoustic compositions written for his group Town and Country and multi-channel sound/video installations. As both a solo artist and in collaboration Ben has presented his work in the United States, Canada, Europe, South Korea and Japan. This year he will be a composer in residency at Diapason Space in New York and at EMS Studios, Stockholm, Sweden. He was an artist in residency at the Electronic Television Center (Owega, NY) in 2008. Ben has a Bachelor in Music from Webster University (St. Louis, MO) and is currently an MFA candidate in Sound at Bard College in New York.

Brian Wondergem is a sculptor and installation artist living and working in Brooklyn, NY. Born in Tennessee, he received an M.F.A from the sculpture program at Yale School of Art. He exhibits regularly around the New York area. He has exhibited at Socrates Sculpture Park, the Hudson Valley Center for Contemporary Art, as well as in shows at ABC No Rio, Apartment Show, and Gallery Aferro. In the Spring of 2010 he participated in Art in Generalís Eastern European Residency Exchange Program, where he worked with the Croatian Council of Artists to create a series of public works in Zagreb, Croatia.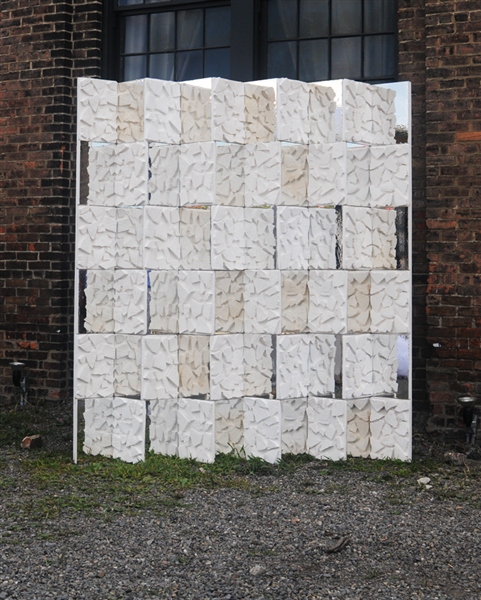 Brian Wondergem
Accordion Stack, 2011
Cast plaster, mylar and wood
86 x 72 x 9 inches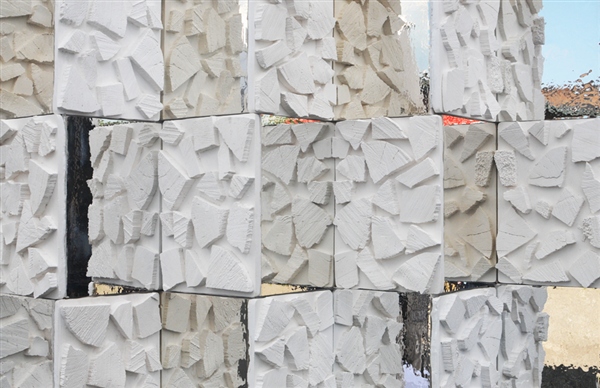 Brian Wondergem
detail of Accordion Stack, 2011
Cast plaster, mylar and wood
86 x 72 x 9 inches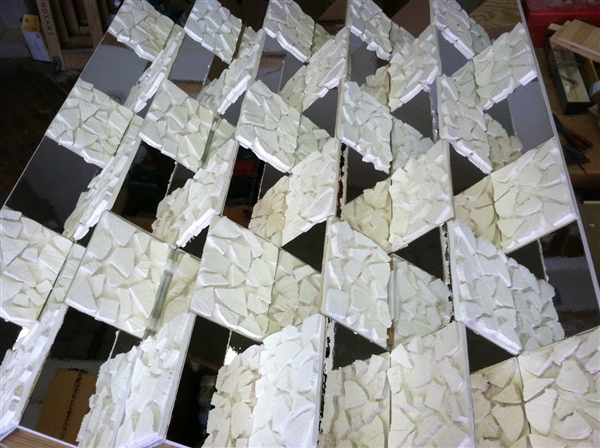 Brian Wondergem
Accordion Stack, 2011
Cast plaster, mylar and wood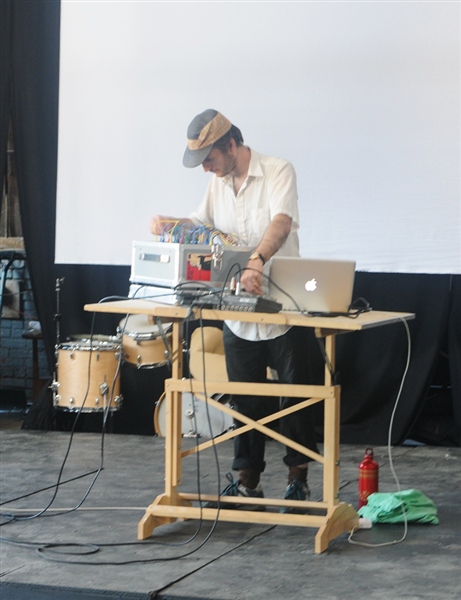 Performance by Ben Vida at NADA Hudson, Sunday July 31, 2011