Megan Pflug: Go Outside
10/22/2010- 11/14/2010

A backyard infestation of feral kittens appear as totem-like monsters, a potted snake plant sprouts a bench to provide seating for visitors, and anonymous figures arrange candles, setting the mood for revelry, music and dancing. In Megan Pflug's installation of works on paper and sculpture, the larger-than-life people, cats and candles--icons composed according to the rules of tangrams--create a spare temple for magic. Without nostalgia for the days of purity in modernism, Pflug's off-brand minimalism acknowledges that gardening, hand-crafts, cleaning, collecting and recycling outdated materials, dancing, and DIY home improvements figure into her world of making. As characters from mundane events in her home and garden are transformed in an ordered world of geometric alchemy, Pflug repurposes the white-cube of the gallery, first for the rituals of dance and imbibing and second, for a harvest where the community is invited to share and swap plant cuttings from their own pots and backyards.

Go Outside will include a dance performance to take place during the opening on Friday October 22. The show will close with an afternoon plant swap on Saturday November 13, starting at 3 pm.

Press:

Regina Rex's Artful Tribe
W Magazine: Allison Shiffman

Inside the Artist's Studio: Megan Pflug, in Greenpoint
The L Magazine: Benjamin Sutton



Texts:

DARK MATTER by Greg Purcell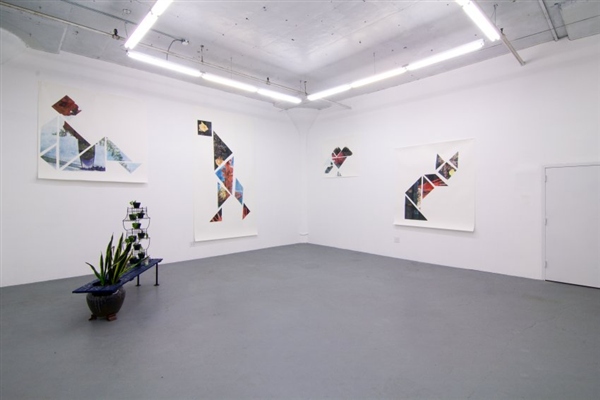 Installation View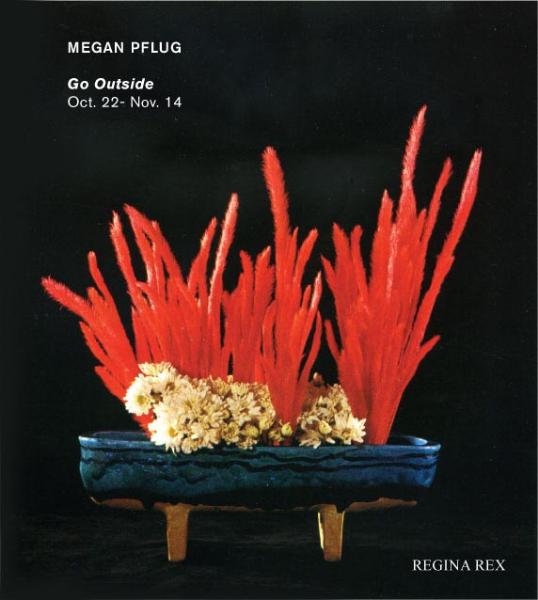 invite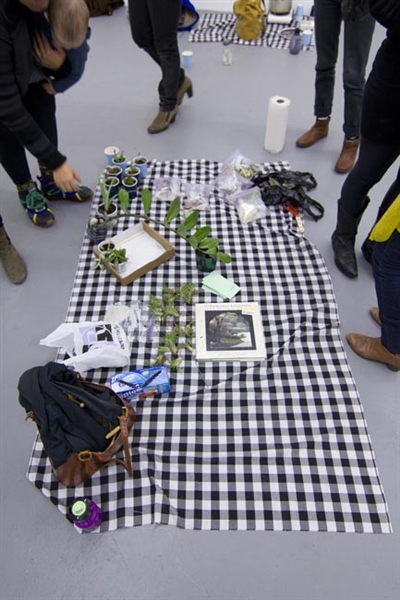 Plant swap.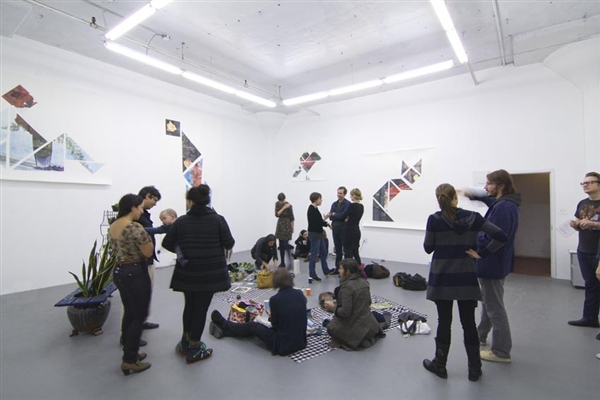 Plant swap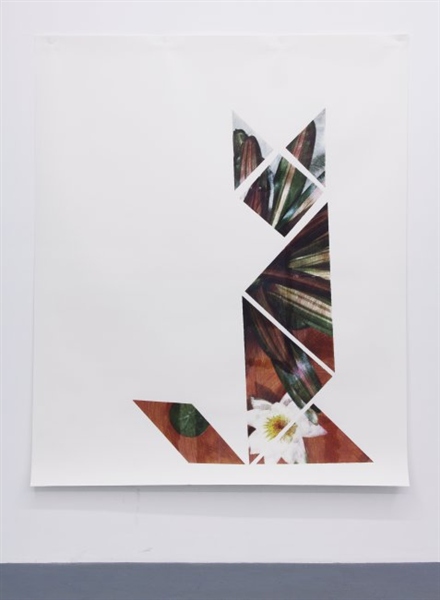 Orange Cat, 2010 xerox transfer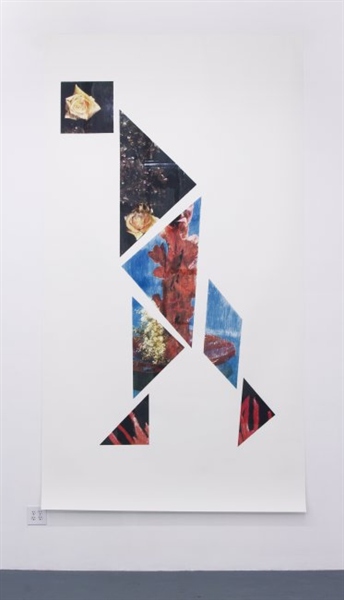 Walking Figure, 2010 xerox transfer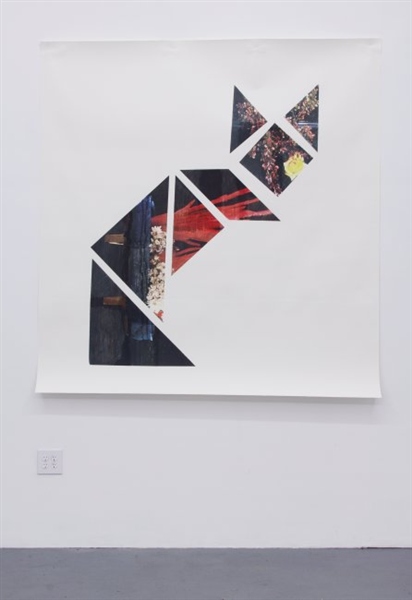 Black Cat, 2010 xerox transfer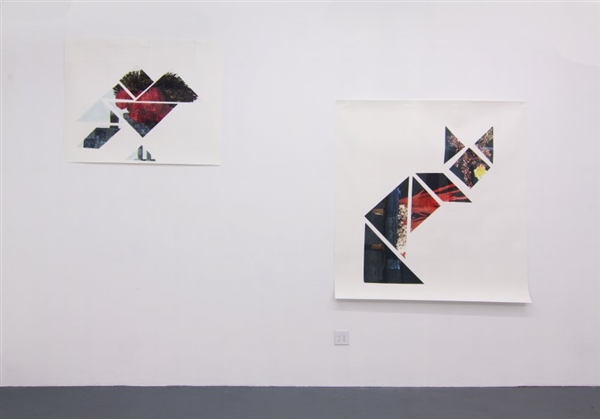 Left to right:
Bird of Prey, 2010 xerox transfer
Black Cat, 2010 xerox transfer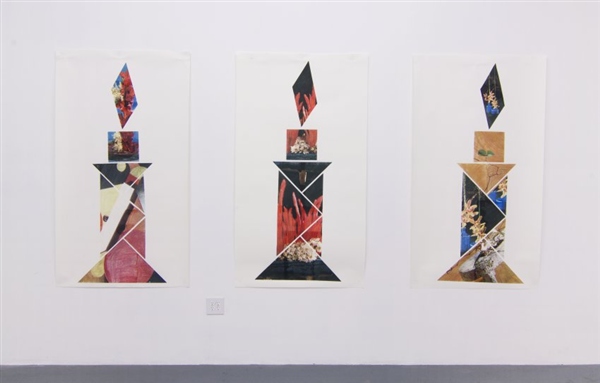 Left to right:
Candle 1, 2010, xerox transfer
Candle 2, 2010, xerox transfer
Candle 3, 2010, xerox transfer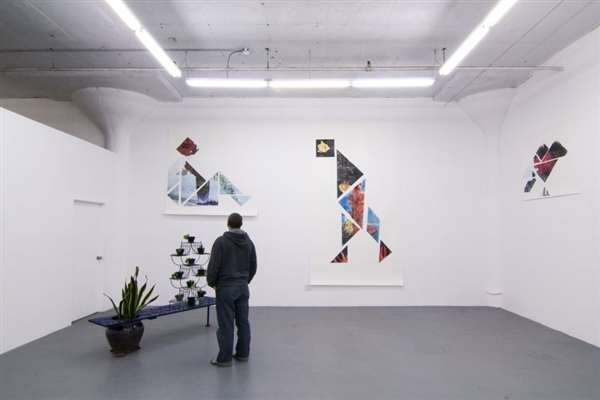 Installation view.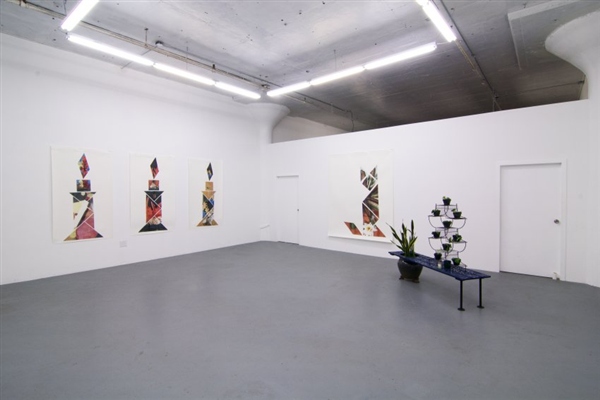 Installation view.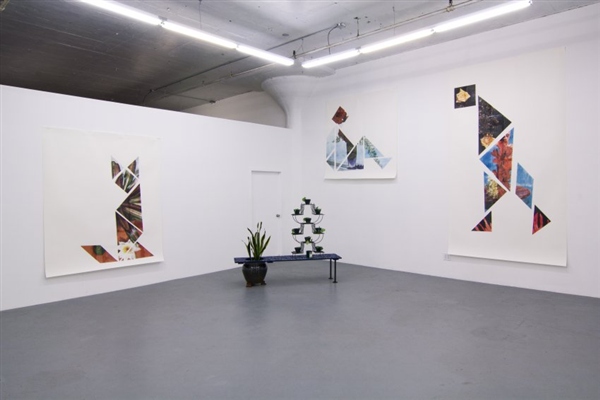 Installation view.