Maker's Mark
4/19/2015- 5/31/2015

Opening Reception: Sunday April 19th, 6-8pm

Michael Bell-Smith
Erika Ceruzzi
Juan Gomez
Henry Gunderson
Jeanette Hayes
Sofia Leiby
Adam Parker Smith
Eric Shaw
John Zinsser

We're the hand that writes then quickly moves away
-Ronnie James Dio from "The Last in Line"

Action theory typically describes action as behavior caused by an agent in a particular situation. The agent's desires and beliefs lead to bodily behavior. As our technologies develop, the scales of this bodily behavior and it's resulting action distort. Thoughts, once ephemeral, are made material through the constant contact of swiping thumbs. Documentation becomes implicit. Jagged rasters smooth as the texture of this documentation grows increasingly fine. Complicity with a system that rewards the broadcasting of our associations, likes, and approval makes mark making a ubiquitous fact of contemporary life. Self mythologizing gestures of the past are supplanted by an accumulative feed of real-time assimilation and versatility branding. Digital interpolation draws the final stages of interpellation towards resolution. -S.V.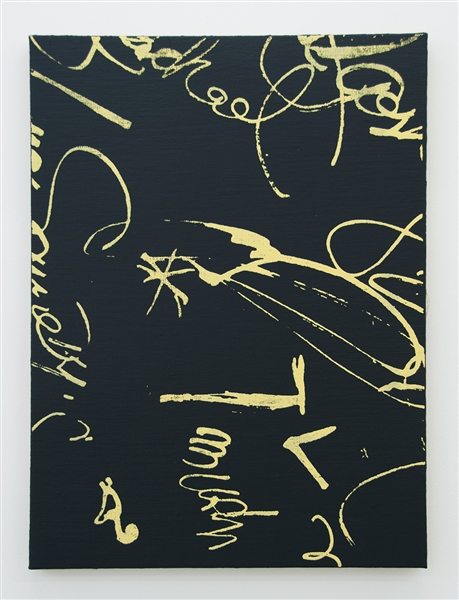 Sofia Leiby
A featherís not a bird (Test 2B)
2015
Acrylic, silkscreen ink, and chalkboard paint on linen over panel
18 x 24 inches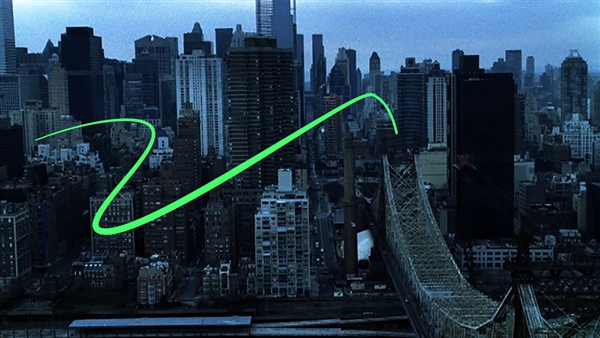 Michael Bell-Smith
I M.A.K.E. V.A.R.Y. G.A.M.E. L.O.S.S. W.I.N.
2015
HD Video with sound
dimensions variable / 50 min. 19 sec.
Edition of 3 with 2 AP; #⅓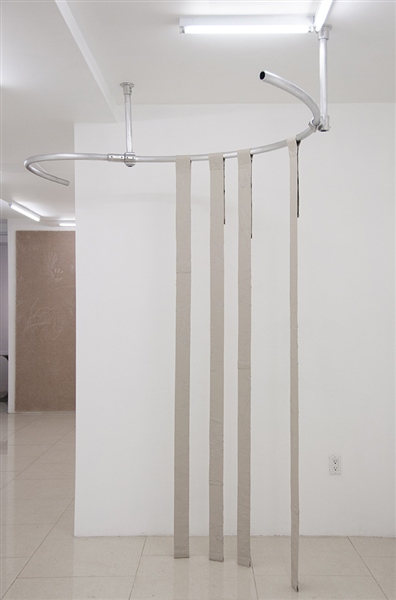 Erika Ceruzzi
S between us / Some on my skin
2015
aluminum and embroidered denim
dimensions variable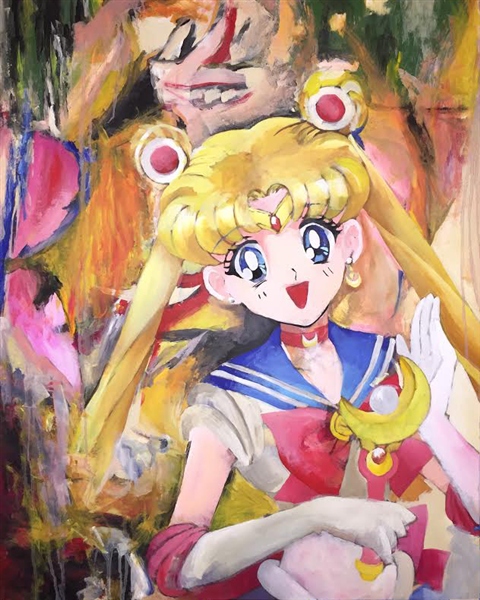 Jeanette Hayes
DeMooning (series 1.5) #2, 2015
Oil on vinyl
30 x 24 inches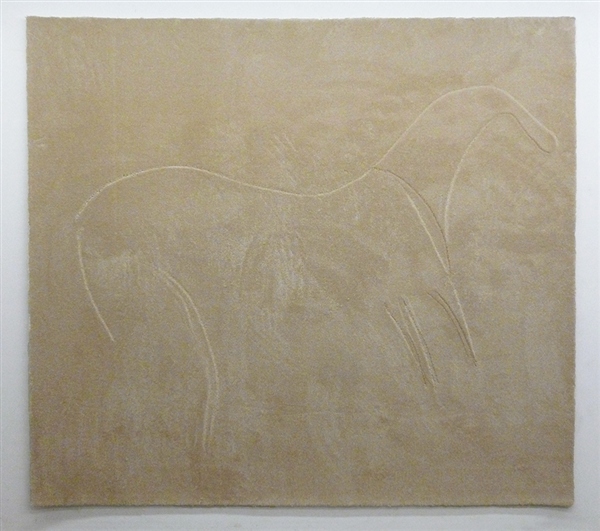 Adam Parker Smith
Horse, 2015
Carpet
96 x 108 inches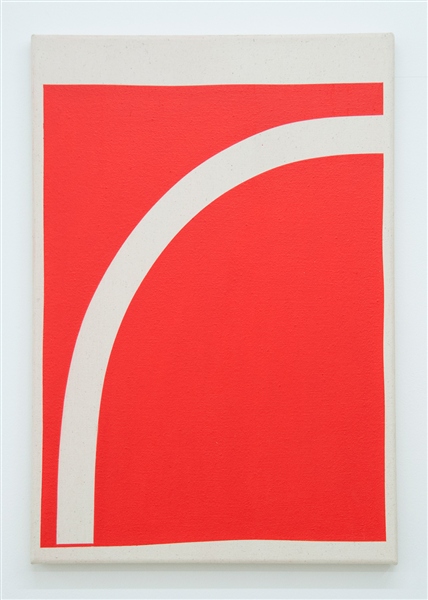 Eric Shaw
Natural Arch
2015
Acrylic on canvas
14 x 21 inches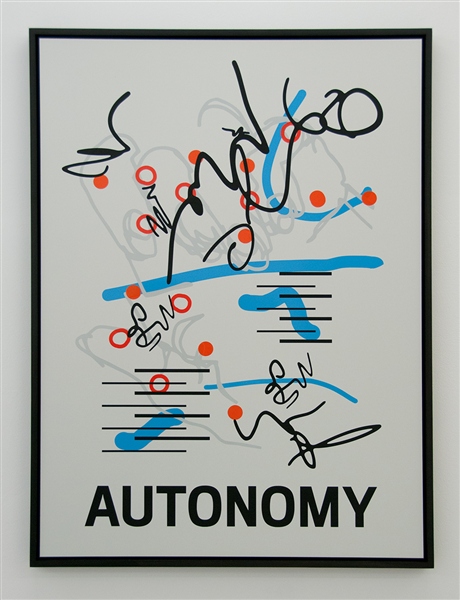 Michael Bell-Smith
Autonomy
2015
Vinyl film on polyester painted aluminum composite panel
32.69 x 24.75 x 1.25 inches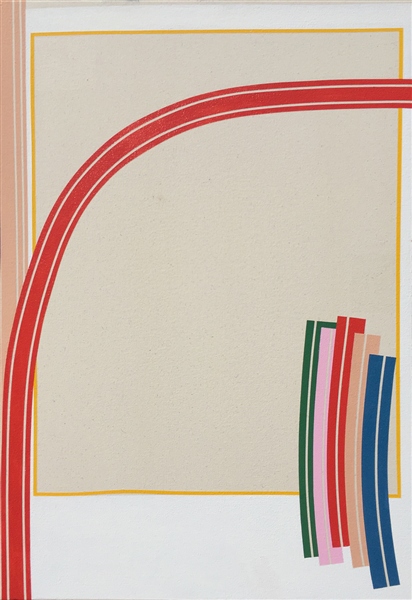 Eric Shaw
LACHOYS #2
2015
Acrylic on canvas
32x22 inches



Sofia Leiby
A featherís not a bird (Test 2B)
2015
Acrylic, silkscreen ink, and chalkboard paint on linen over panel
18 x 24 inches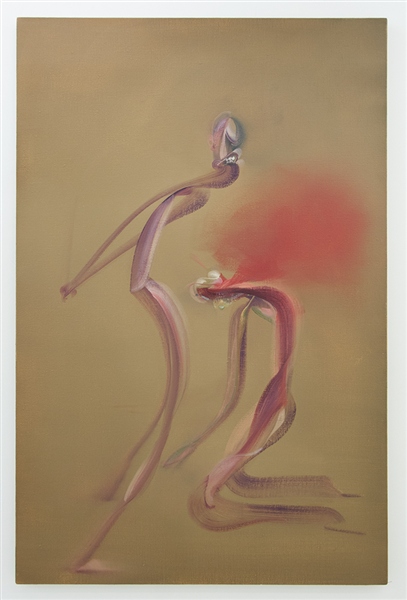 Juan Gomez
Bloodbath, 2014
Oil on linen
57 x 36 inches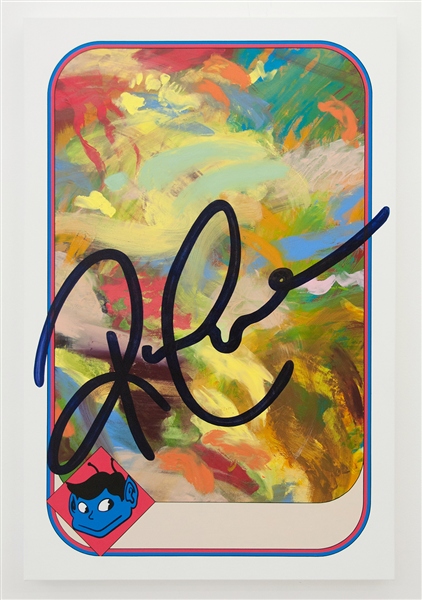 Henry Gunderson
Cerone, 2015
Acrylic on canvas
36 x 24 inches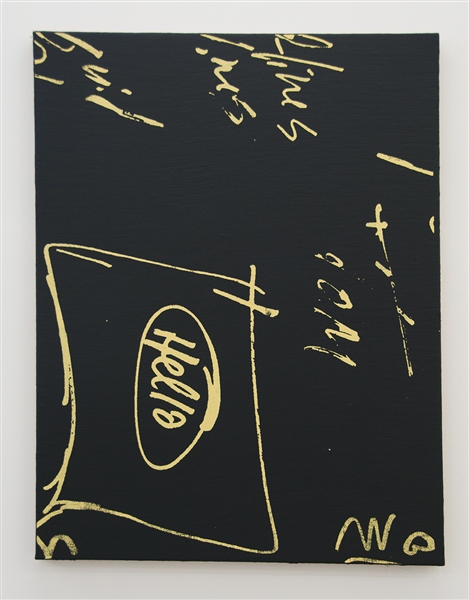 Sofia Leiby
Hello, the alphabet is the soup (Test 2A)
2015
Acrylic, silkscreen ink, and chalkboard paint on linen over panel
18 x 24 inches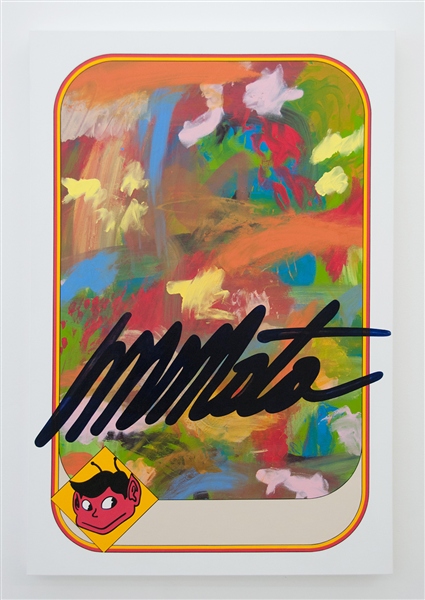 Henry Gunderson
Mota, 2015
Acrylic on canvas
36 x 24 inches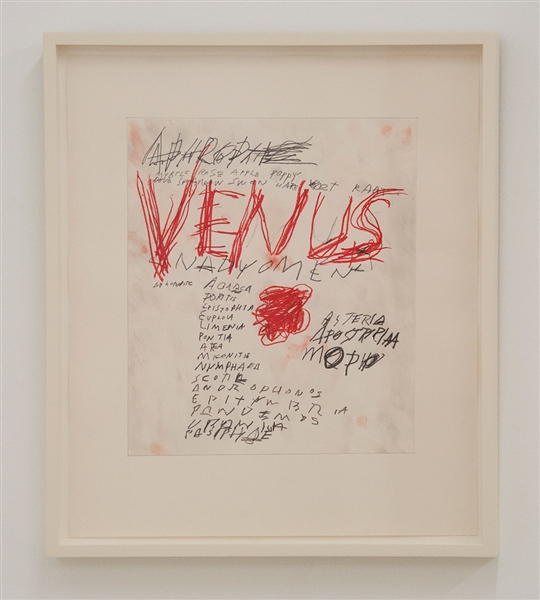 John Zinsser
After Twombly 1, 2015
Graphite and colored pencil on paper
16 x 14 inches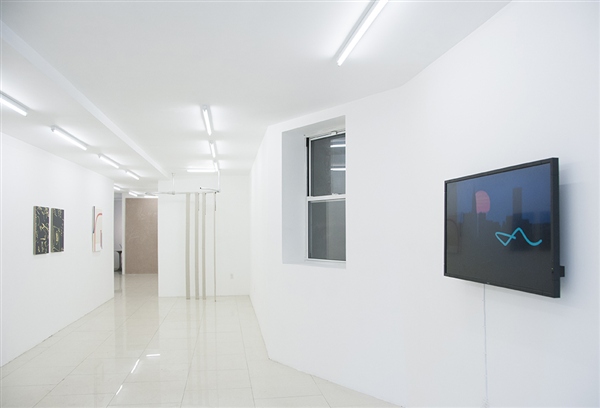 Installation view of Maker's Mark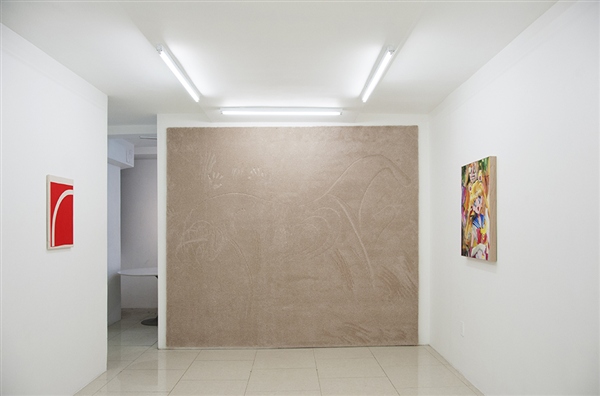 Installation view of Maker's Mark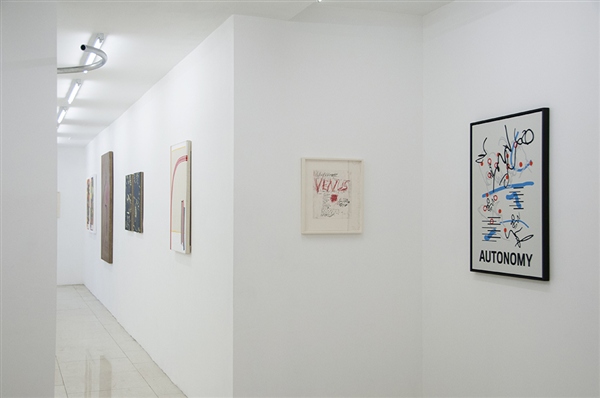 Installation view of Maker's Mark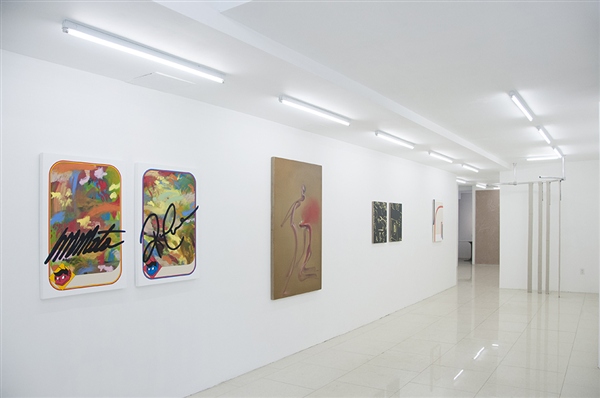 Installation view of Maker's Mark